This circuit boards is being offered for Research,
Teaching and Demonstration purposes only.
Current Design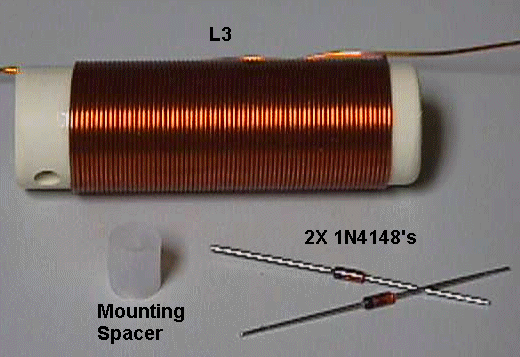 The SEC 18-1 is a fully tested and tuned Exciter. A mounting socket is
provided for the transistor. The PCB comes with one (1) spare transistor
and a plastic spacer for mounting the PCB (screw not included).
The Exciter 18-x Series of circuits contain a simplified active tuning
indicator mounted on the board. L3 Coil is included with each board.
I NO LONGER ACCEPT FOREIGN ORDERS

If you are not in the United States and do not fall within
the USPS Flat Rate Priority Shipping Class of
$5.90 with Tracking than your order can not
be accepted.
I do not offer refunds on board purchases because each board is built for each specific order.
I must charge a $1.00 refund fee to cover new charges to me from PayPal
on refund transactions. I also understand that PayPal may charge the receiver of the refund
a transaction fee. Please be sure you do not over pay any amount. Please contact me with
any and all questions before submitting a purchase to PayPal.